---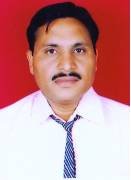 "We cannot always build the future of the youth but we can build our youth for future"
A holistic development approach inspires innovations, creative thinking and strong conviction to achieve true success among students. The Internal Quality Assurance Cell at the Institution has been established in the year 2016 dated 30th July and now it's become an integral part of the College focusing towards achieving the vision, mission and objectives. The Institution has been already offering quality education before an establishment of this cell by imparting the knowledge and skills of industry oriented beyond syllabus education, called as 'Core Technical Area'. It is in addition to the traditional course curriculum of Sant Gadge Baba Amravati University, Amravati.
The National Accreditation & Assessment Council has given accreditation B++ grade to the Institute in 1st cycle of NAAC in the year 2017. It is valid for the next five years and Institute is doing good work for getting A+ grade in the next cycle. The Institution has analysed its Strengths, Weaknesses, Opportunities and Challenges. We believe that based on SWOC analysis, quality enhancement in academics, administrations and in other area are possible through the joint working of Institution and IQAC Cell. The awareness of recent trends in technologies, use of innovative & modern methods of pedagogy, Use of technology, Industry-Institute interaction, feedback of stake-holders, alumni interaction, educational research promotion, academic-administrative audit, and new 'National Education Policy' shall be effective for sustainable development of students, teachers and the Institution as well.
'Annual Quality Assurance Report' is a useful document which gives an overall picture of the Institutional growth in all seven criteria's identified by NAAC namely Curricular Aspects, Teaching-Learning and Evaluation, Research, Consultancy and Extensions, Infrastructure and Learning Resource, Student Support and Progression, Governance, Leadership, and Management, Innovations and best practices. It provides systematic data collection and gives direction to perform the activities for quality improvement.
There are various committees for proper and smooth functioning at College and Departmental level. It is a continuous process of organization of workshops, seminars, conferences, training programmes on quality themes, internship for students, project-based learning, National Service Scheme activities for social awareness, Unnat Bharat Abhiyan activities for Village development. The skill-based training programs on core technical areas like Cyber Security, Internet of Things, Software testing, Data science, Artificial Intelligence with machine learning & deep learning, Block chain technology are run under the monitoring of IQAC Cell. Undoubtedly, all above mentioned practices shall definately help in contributing to the national development, societal development and development of self and to build core values among students.
I heartily congratulate all the directors, coordinators, office bearers of the IQAC Cell and the entire team working in higher and technical educational institutions in India for the promotion of quality education.
Dr. V. L. Agrawal