Welcome To Department Of Computer Science & Engineering
CSE Department
---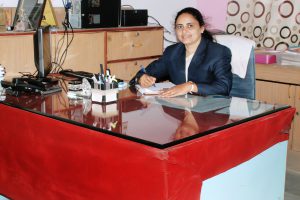 ---
Vision:
"To make this institute a center of quality technical and professional education, training and promoting research."
---
Mission:
"To produce competent Computer Science & Engineering graduates with concrete knowledge, high moral values and professional attitude to serve the society."
---
"We cannot always build the future of the youth but we can build our youth for future"
The holistic approach of our Department stimulates innovation amongst student by inspiring ingenious ideas with different perspective, creative thinking and strong conviction to achieve true success. Department of Computer Science and Engineering has been accredited by National Board of Accreditation (NBA) which has put a golden feather in our cap. We are maintaining the outstanding results through merits and by consistently achieving the gold medals. Not only at graduation level but also at post graduation level i.e. Master of Engineering, our results are excellent. Department encourages all students to participate in variety of co-curricular and extracurricular activities. Special Emphasis is given to the teaching learning process and several innovative programs including IBM Academic Career Projects, Earn and Learn Scheme, Industrial Training, Industry Visits, International Study Tour, Expert Lectures by Professionals, Short term Training Programs, Workshops etc. are conducted regularly. I Feel Proud to mention that many of our students have been placed in Eminent Multi-National Companies like TCS, Persistent, Zensar, L&T Infotech, HCL, Syntel, Cognizant, Tungsten etc. The department has well qualified, young, dynamic and dedicated faculty members and supporting staff that helps students to realize their goals in life and show the way to achieve it. The laboratories are adequately equipped with state-of-art facilities. The department has nine laboratories with 400+ P-IV Computers with latest Software's, Software tools and Utility for developing various applications for E-commerce, Internet Technology, Animations, Multimedia, Robotics, Expert Systems, Artificial Intelligence etc.. Wishing you all the bests!
Dr. A. B. Raut