Director Message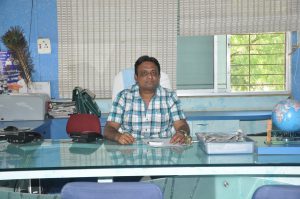 Shree Hanuman Vyayam Prasarak Mandal, Amravati was founded as National, Social, apolitical and educational organization in the year 1914. Pre independence activities of Mandal were appreciated by National Leaders including Mahatma Gandhi, Netaji Subhash Chandra Bose, who had personally visited and witnessed the Mandal and its activities. The legacy of fore fathers was taken ahead by the second generation of leaders of organization. The vision was youth empowerment and the nation building along with the emphasis on physical fitness and physical education of the youths, national integration and international relations of likeminded stall wards of various nations. The Mandal has recognized the knowledge power of nation building. Accordingly at the dawn of 21st century, mandal ventured into technical education, to prepare the youths for the knowledge driven economy and information technology revolution.
College of Engineering and Technology, Amravati was established in 2002 to impart quality technical education at affordable cost. All necessary infrastructure and technical man power in the form of faculty and staff is provided to cater the needs of quality education. The outcomes of the efforts are distinguishly visible in the form of becoming one of the best institutes of the region. The students are excelling with Gold Medals and University top rankings, faculties improvement in qualification in terms of P.G and doctoral qualifications, their technical exposures are evident in terms of publications and patents.
The accreditation of courses by National Board of Accreditation is confirms quality of education in the institute in short span of decade. The institute is able to gain the trust and confidence of stake holders of technical education i.e. students, parents and authorities. The institute produces not only qualified professionals but also the individuals with befitting attributes of character and strength. The institute takes special effort for physical fitness of students by making available all the facilities of HVPM like swimming pool, gymnasium and play fields. Special training is given to girls students like self defense and yoga classes.
Enrollment of large number of girls in institute speaks of the trust of bestowed by the parents in discipline and safe environment in campus. The Green Campus initiatives like Solar Plant, Rain Harvesting, No vehicle Day, Eko-bin, Tree plantation show our commitment for environment too. We assure, we will make our best efforts and strive hard to accomplish the mission of quality technical education for potential technocrats and professionals with human values to serve the society. I wish all the best.
Dr. S. P. Chendke